Project management tools bring considerable added value to facilitating collaboration between the various contributors to a project. In a context of digitalisation, and in a world where teams are increasingly required to work remotely, they have become truly essential allies.
Discover our ranking of essential project management tools you need to know in 2022!
1. ClickUp: the full package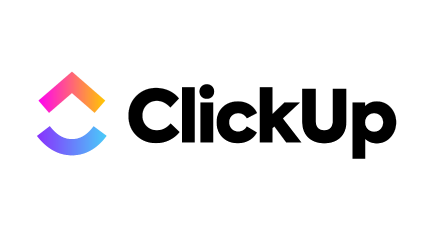 ClickUp has undoubtedly earned a place on our podium! This project management software stands out due to its great versatility, its many functions and applications, as well as its potential for customisation.
The main features of ClickUp are:
Task management: the tool allows you to create tasks, assign them, prioritise them, and monitor their progress in real time. ClickUp's dashboards provide you with a clear overview of your projects.
Remote collaboration: ClickUp provides concrete solutions that make teamwork as easy as possible. With its integrated chat, notification system, comment allocation, document exchange, and more, the platform makes it possible to streamline exchanges and move forward as efficiently as possible, even on projects with many stakeholders.
Planning: whether the creation of calendars and deadlines, setting of objectives and sub-objectives (useful for tracking your OKRs), the tracking of task completion times, real-time synchronisation with Google, Outlook or Apple calendars, etc. ClickUp has thought of everything!
The notepad: ideal for taking notes on the fly, and converting them into tasks if necessary.
The free version of the tool allows you to work on an unlimited number of tasks, with no user limit. On the other hand, to have access to all the functionalities, as for all the other online project management tools, a subscription is essential.
The major advantage of ClickUp is that it is highly comprehensive, and can therefore be used as a substitute for many other programs. It is particularly suitable for teamwork, but also for individual use, if you need to simplify the tracking of your daily tasks. ClickUp can be adapted to all types of projects, from the simplest to the most complex.
2. Jira: the must-have in an agile organisation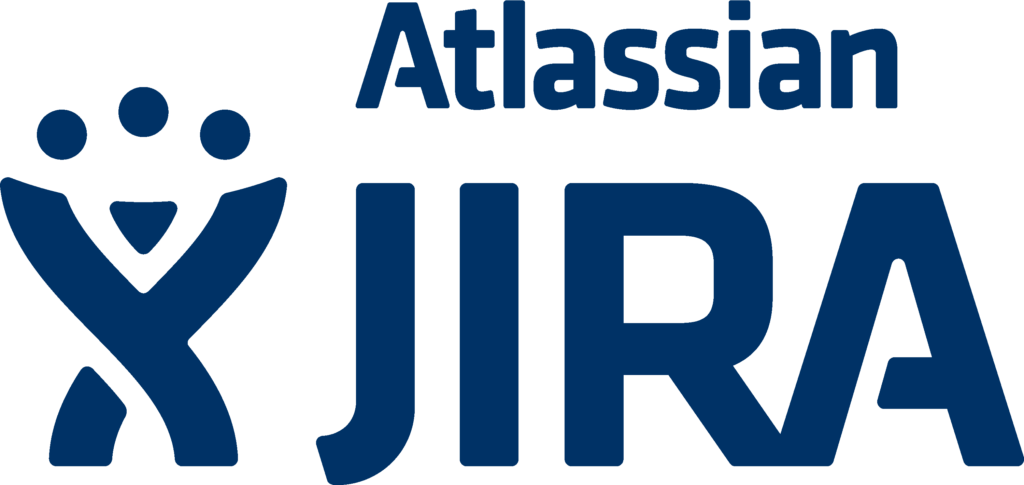 Jira is one of the most well-known project management tools, and lives up to its excellent reputation. It allows you to manage all the phases of your project, from planning to development, all the way through to delivery.
Jira was originally a tool for tracking tickets and bugs. It has developed a lot since then, and now has more than 150 features! As a result, you can use it for:
creating and managing your backlogs;
tracking tickets;
customising workflows, from the simplest to the most complex;
producing real-time performance reports;
designing your Scrum or Kanban boards;
managing your QA tests, etc.
Its key strengths:
Jira offers easy tracking of both manual and automated tests, which will fit perfectly with the specifics of your development cycle.
It is very intuitive: it is quick to pick up, and the software is very easy to customise to your team's needs and working methods.
Jira facilitates end-to-end project management, and will be particularly suitable for your team if you work in an agile environment.
3. Trello: the most popular

Although you may not be using it (yet), you have probably heard of Trello. And for good reason, this tool already has tens of millions of users!
Trello's special feature is its highly visual layout, using tables, lists and cards, freely inspired by the Kanban method. The result? A truly fluid user experience, which makes it easy to:
set up the organisation of your project;
create custom workflows;
track the progress of different tasks at a glance;
share real-time information with your team members.
Trello is full of highly practical additional features, including a calendar, goal planner, task automation tool, and more.
The main advantage of Trello is its great ease of use, which makes it one of the most widely used project management software. It is suitable for large teams as well as smaller groups of employees and can provide unique solutions to your team's needs thanks to its many customisable fields and extension possibilities.
Note, however, that Trello is better suited to small and medium-sized projects than to more complex ones. It is also perfect for personal use.
4. Asana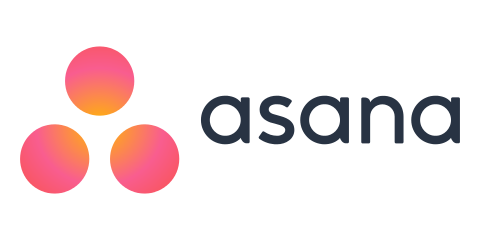 Asana includes the classic features of other project management software, with a few exceptions. Its main advantages are:
Its task dependency management system: essential if your project involves interconnected tasks. In particular, Asana allows notifications to be sent to people about any tasks related to those assigned to them.
Its workload function : it facilitates the management of the time of each member of a team, to avoid over- or under-use. Very useful if you manage a large team or if you are in charge of several teams.
Work interface display options: depending on your preferences, you can opt for a display in the form of tables, a calendar, or a timeline.
Asana also offers direct integration with over 100 other tools, including Slack, Zoom, Dropbox, Google Drive, Office 365, Outlook, and more.
Its main shortcoming lies in its user experience: its many features are less intuitive to use than those of its main competitors.
Asana is a sophisticated piece of software that is best suited to projects with a large number of employees.
5. GitLab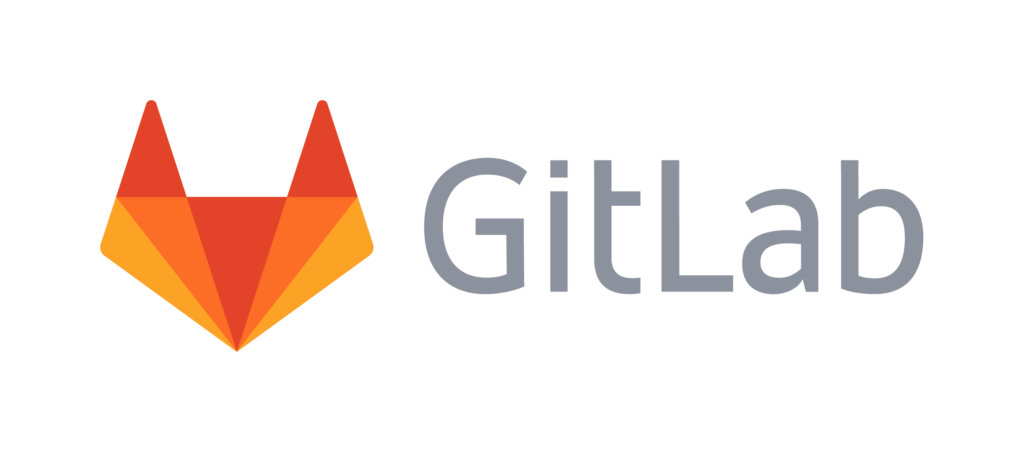 Initially, GitLab was a code management tool. Little by little, its functionalities have been enriched and GitLab has become a reference point in terms of web project management software.
Gitlab's promise is to host and manage web projects, from initial requirement to deployment. This collaborative open source platform has many strings to its bow:
Easy monitoring of developments thanks to interactive dashboards.
The ability to assign different roles to project contributors.
Simple creation and management of project tasks: task assignment, prioritisation, etc. Everything has been designed to facilitate collaboration between the various project stakeholders.
Although it has broadened its target, GitLab is still primarily aimed at developers and DevOps teams. It is suitable for both teamwork and individual work: most Gitlab users are developers who host personal projects.
6. Google Tasks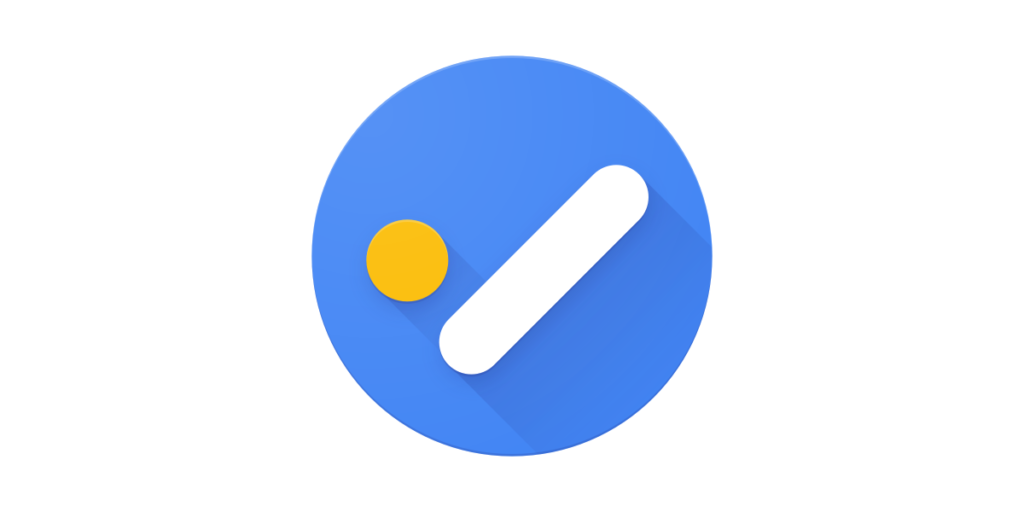 Google Tasks is, as its name suggests, Google's task manager. Available as a full-fledged app since 2018, this easy-to-use tool is aimed at anyone who wants to improve their day-to-day organisation, whether at work or at home.
It is not project management software, so it will naturally appear lacking if you analyse it from that perspective. However, it is perfect as a complementary to-do list tool for individual use.
The main advantages of Google Tasks are:
Like most of the firm's services, it can be used transversally with other Google products (Gmail, Google Drive, Google Meet, etc.): for example, you can convert an email into a task.
It is simple and efficient (again, this is Google's signature): you create tasks that are added in the form of a list, which can then be broken down into subtasks. You can also add comments to your existing tasks, assign deadlines to them, and then delete the tasks once they have been completed.
It is a entirely free tool: no need for a subscription, you can use it via an application on your smartphone, or directly from its online version via your browser.
7. Todoist

Todoist is an ultra-practical task management tool based on a highly intuitive and visual interface. The range of its functionalities is very wide since, beyond the applications of a classic task manager, it is possible to:
assign priority levels to created tasks;
assign tasks to other people;
track the overall progress of the tasks in the same project;
connect the software to your email, calendar and files;
integrate a large number of applications, in order to centralise the management of your tasks: Google Calendar, Dropbox, Jira, Trello, Slack, Teams, etc.
Todoist is therefore highly comprehensive and beneficial to whatever project management tool your company already uses. Its versatility has already won over more than 20 million users.
8. Basecamp

Finally, we couldn't sign off on this list of the top tools without mentioning Basecamp. The essence of this project management tool is team communication: the software gives pride of place to functionalities that make exchanges between collaborators more fluid.
The verdict? It fulfils its mission of facilitating and organising conversations to help make teams more productive. On the other hand, it is not the best solution for managing a project from start to finish.
---
Being well equipped is a strategic point for efficient project management, but beyond that, the success of a project also depends on the appropriation of a learning culture within the company, as well as optimal communication with its teams.
How can you best support your employees? We can help you understand which leadership style would suit you best.