In the wake of the COVID-19 pandemic, remote work has become the standard for all businesses able to do so. A new phenomenon. Although already applied in the past, remote work is now mainly enforced, which is why the generalisation of this way of working is so disruptive to our organisations and raises many challenges. As a manager, you have a key role to play in supporting your team and fostering cohesion despite the distance. To face those new challenges, our experts recommend 5 tips to implement.
1. Build a cooperation framework with your teams
"Remote work is a game-changer to our environment, our routines, our habits. All the cultural conventions of office life as we knew it. The coffee breaks, getting ready for work, going to meetings… Everything is now turned upside down", explained Bertrand Dour, entrepreneur and founder of 7Flows. Remote working requires us to rethink the way we operated up until now.
"We have to redefine a world, a universe with its limits, rituals and codes," he adds. Which is why building a framework of cooperation with your teams is essential. Indeed, you can't emulate the way you used to work in the office. You have to redefine your culture, your framework and your values, the key points of which must be trust, autonomy and leadership. It is also essential to adapt rights, duties, practices and rules within your team.
A remote environment can be a real opportunity to grow a new agile working culture. Gone are the days of over-controlling your teams, which can quickly become akin to infantilization. Remember that flexibility, agility and autonomy are the first reasons for satisfaction with teleworking according to employees (PwC 2021).
2. Have confidence in your team
"To me, the most important aspect is first and foremost trust – trust your employees. I'm used to working remotely and have 100% confidence in my team," said Laure Smit, one of Wemanity's managers. Trust is already an important value, but remotely you no longer have a choice", she adds.
Trust means giving freedom to your team to organise themselves between their work and private life, as each one of them will have their own imperatives and needs. In order to respect everyone's space, flexibility should be applied as well as asynchronous communication, by favouring written over oral communication.
"It is thanks to this trust that you will be able to inspire a sense of responsibility in your team from a distance", Laure concludes. Once again, it's a matter of shifting from presenteeism to production with deliverables and results. Building trust with your team will lead them to become more autonomous and empowered.
3. Humanise your team rituals
Loneliness is one of the biggest challenges faced by distributed teams, especially during lockdown. Whether it is informal talk or work-related discussions, setting up new daily rituals can be very beneficial in maintaining social contact within your team.
As an example, here are some internal rituals from Laure and her team that we recommend:
Rethink your team meetings. Take the time to brainstorm with your teams about the best way to work together in this new situation. These new synchronous meetings will allow you to maintain team spirit, make an efficient transition and keep – or even improve – your team's performance. You will also explore the challenges your teams face when working from home, identify ways of supporting them and share effective personal best practices. You can take advantage of this opportunity to clarify your expectations, especially regarding performance and performance management, by explaining to your teams how you intend to support them remotely.

Hold a planning meeting on Monday mornings. To get a good start and prepare for the week, why not hold a planning meeting every Monday? This will allow you and your peers to decide on priorities and plan important tasks for the week. Each team member will also be able to share their commitments of the week.

End the week with a demo meeting on Friday. To close off the week, holding a demonstration meeting will allow each employee to showcase what they have achieved. You will then be able to review the achievement of the goals set during your Monday meeting.

Schedule daily team meetings. Setting up short checkpoints every morning will prove to be very valuable when working remote, as you will maintain a daily connection with your teams, as well as making sure each member is doing well and stay focused on the current priorities. These meetings can be the opportunity to launch a round table discussion where each member describe how they are feeling at the moment. Or to encourage everyone to share their current concerns and issues. To focus on the positive, make sure you also take the time to recognize what is working well and what team members are proud of. Ultimately, these meetings also allow you to look out for any urgent issues to resolve.
We recommend adapting these rituals to what works best for your team. The bottom line is that these synchronous meetings can allow your team to have as much time as possible to work asynchronously the rest of the time. Try avoiding falling into daily over communication, which might become counter-productive for them.
4. Foster their motivation and engagement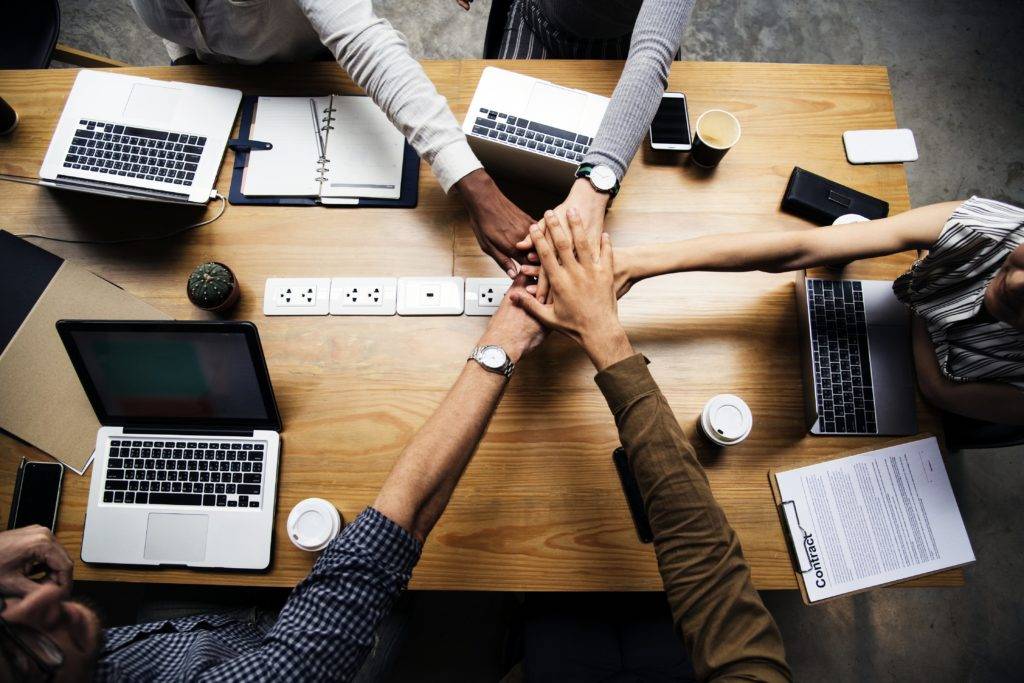 Giving workers the freedom to experiment and solve meaningful problems leads to higher motivation, according to a 2020 HBR survey on the state of remote work. As a manager, you have a key role in keeping your team motivated and committed.
Give meaning to the results achieved by your team. In order to do so, give them clear objectives ahead to prevent your team from feeling disconnected. Giving a detailed overview of the projects will allow your employees to measure their work, so don't hesitate to involve them in strategic meetings related to their projects. You can encourage your team members to take the initiative and promote collaborative work, even remotely. For example, the practice of "peer writing", i.e., working in real time on the same document, allows you to challenge each other and increase your collaborative skills.

Be transparent. Transparency plays a key part in engaging your employees. Sharing information must be done thoroughly when working remote. Isolated employees will have their communication subject to interpretation, and therefore need access to information. As a manager, you can share and streamline the flow of information as much as possible. Try to also give medium and long-term visibility on the strategic orientations and the future of the company, in order to enhance a sense of belonging of your employees. For instance, do not hesitate to share the company's updates, results and successes with your team.

Develop active listening. More than ever, practicing active and empathetic listening when you speak can be very useful. Indeed, it is more difficult from a distance to perceive facial expressions, the tone of voice and body language. When videoconferencing, we recommend turning on your camera during your discussions in order to gain in proximity and intimacy.
5. Implement fun and positive moments
Holding meetings remotely is no easy feat. Whether it is with your team or outsiders, you can easily lighten the mood by establishing quick and positive rituals at the beginning of your meetings. Our guide to Icebreakers & Mood Indicators for meetings can give you some inspiration. Designed to help you facilitate your remote meetings, workshops, webinars and more, you will get different formats of Icebreakers and Mood Indicators to use freely.
Finally, do not hesitate to encourage any virtual social initiative coming from your team members. It's also important to keep the dialogue informal as much as possible. Numerous virtual practices exist: cafés, sports classes between colleagues, shared lunches, after works, etc. Building up conviviality is an excellent way to maintain the social link within your team, especially in the case of widespread remote work. It must remain spontaneous and with everyone's willingness however, and not forced upon. No need to plan a mandatory virtual coffee break every day at 4:30 pm for example.