Many changes happen and disrupt enterprises. Those are more and more often linked to new technologies and modify our way of working.
To face those changes, it's essential for enterprises to have talents and tools to allow them to have their goals aligned with resources necessary to the achievement of those goals.
That is where enterprise architecture comes into play. But what is enterprise architecture? What are the goals and advantages of enterprise architecture? Those are the questions we'll answer to in this post, thanks to our IT architecture and Agile experts.
1. All You Need to Know
About enterprise architecture: What is it actually?
Every enterprise has its own structure. The enterprise architect's role will be to highlight this structural organisation by defining the many components (human, technological, tools, …) that come into play and the way those components interact with each other.
By analysing the multiple connexions that form the organisation's structure, the enterprise architect will obtain an overall map of the structure and the entire operations of the organisation. This map will allow them to identify forces and weaknesses of the enterprise and its ability to face change.
This enterprise map isn't static; it's always evolving.
That's what we call enterprise architecture.
Enterprise architecture (EA) is therefore a concept which allows for an alignment of processes, tools and capacities of an enterprise with its needs and goals. In summary, it allows to link the enterprise's strategy in short-, mid-, and long-term with its real capacities.
This concept first applied to information technology (IT) and later spread to the enterprise, and now adapts itself to every project, whatever its size.
What are the goals of enterprise architecture?
Historically speaking, enterprise architecture's goal was to allow for a better alignment of jobs and IT, but nowadays, it also spreads to the entire enterprise. Enterprise architecture tries to define how an organisation could reach efficiently its current and future goals.
Therefore, thanks to enterprise architecture, it's possible to better steer the enterprise's answers to change and to maintain an ability to change.
What are the advantages of enterprise architecture?
Enterprise architecture plays an important role in unification and coordination of processes within an organisation. Knowing, accessing, and understanding the enterprise's capacities will also allow every department to identify potential gaps and, from that point, help them take more enlightened decisions.
Enterprise architecture brings therefore its lot of benefits. It allows for:
A better decision making;
A joint vision of the enterprise;
A better adaptability to change;
A closer expenses control;
The elimination of inefficient and redundant processes;
Avoiding duplication of technology;
A turnover in a lesser amount;
A more favorable unification of IT processes;
A facilitation of collaboration and a promotion of agility.
Enterprise architecture can transform the way enterprises are organising information, preparing the future, and reacting to change.
2. History of Enterprise Architecture…
Enterprise architecture is born at IBM in the 1960s. In a set of documents, Professor Dewey Walker exposed possible needs and solutions in planification of enterprise systems. It's however his student, John A. Zachman, who developed the base concept of enterprise architecture.
In the 1980s, when IT started to impose themselves at workplaces, John Zachman understood enterprises were quickly about to need a plan and a strategy in short-and long-term to follow the fast growth of technology.
His concept started to gather attention after publishing a post in the system journal of IBM in 1987. He then suggested a framework: the Zachman Framework. That framework later became the most used approach.
Current EA concepts now spread this philosophy to the entire enterprise, and no longer to the sole IT. Enterprise architecture is even more useful for enterprises going through a digital transformation.
3. What are the Different Frameworks?
The application of EA relies on four main frameworks, although other frameworks exist. Whatever you need, there is an EA framework that will match your needs.
Here are the four most used frameworks:
1. The Zachman Framework
One of the first – and the most famous – frameworks in enterprise architecture, the Zachman Framework goes beyond IT. It offers structural connexions in every aspect of the enterprise, which makes it perfect to describe a complex enterprise, but not to create one from scratch.
2. TOGAF
Developed and improved by Open Group since the mid-1990s, the TOGAF (The Open Group Architectural Framework) is one the most common frameworks. It's very complete and includes all necessary elements: A joint vocabulary, compliance standards and methods, softwares and tools, and even a method to find the best practices.
3. The Federal Enterprise Architecture Framework
This governmental architecture framework is the federal EA framework of the United States of America. This collaborative planification methodology was originally created to be used by the American government, but it's nowadays become a popular enterprise architecture framework which is also used by private organisations. It combines both the Zachman Framework and the TOGAF.
4. Gartner
Created by the eponymous enterprise, Gartner is a practice which focuses on a constant adaptation to the environment around the enterprise.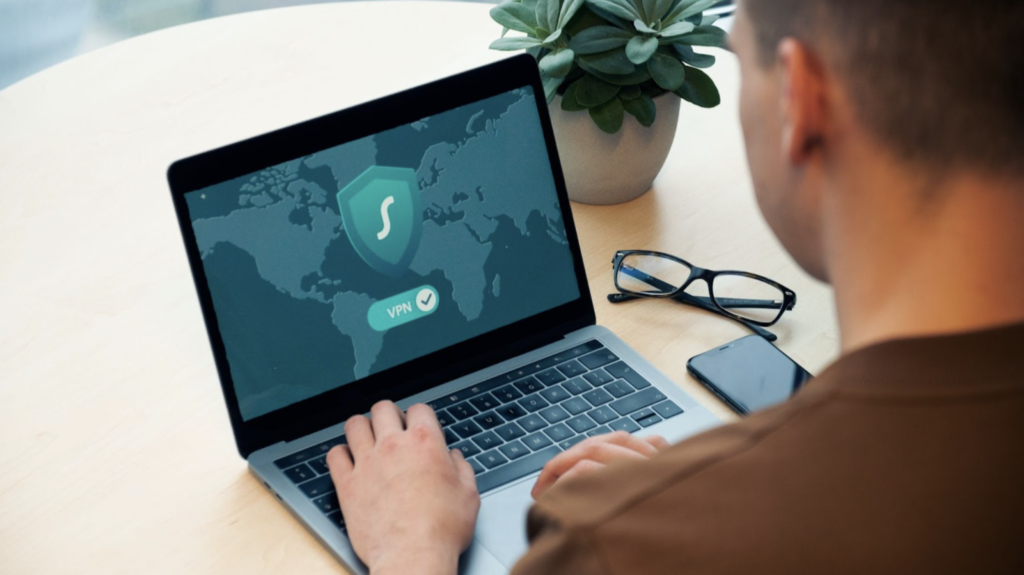 4. Make Enterprise Architecture and Agility Co-exist in Your Organisation
Two concepts that may seem as opposed…
Often considered as a pretty strict field, enterprise architecture may seem kind of opposed to an agile framework for an enterprise. Have agility and enterprise architecture run together has therefore been the centre of many debates.
Can agility and enterprise architecture really co-exist? Do those fields share some common traits?
While EA is meant for a detailed study of an organisation and the evolution of its architecture, agility focuses on the achievement of projects.
Enterprise architecture has therefore a descendant functioning, while agility has an ascendant one.
Enterprise architecture and agility also differ on the scale of their respective operations. While the agile framework is applied on a project or a process, the EA framework applies on the entire organisation.
However, despite what it may seem, it is actually possible – and even necessary – to bring agility into enterprise architecture, and enterprise architecture into agility.
Enterprise architects can gain real benefits from agility. In the same way, an agile framework can gain some perspective by looking at enterprise architecture during its iterations.
It's also important to note that enterprise architecture has evolved since its first framework, and now spreads to Squads, being at the service of projects as well. Enterprise architecture is becoming a field open to everyone, available at every scale.
Frameworks renew themselves and are getting closer to an agile framework, like the SaFE framework.
If we look at it closer, rather than being opposed to agility, enterprise architecture is becoming a vehicle for it. By simplifying processes and giving every collaborator all necessary information in an accessible format, it allows to improve collaboration.
---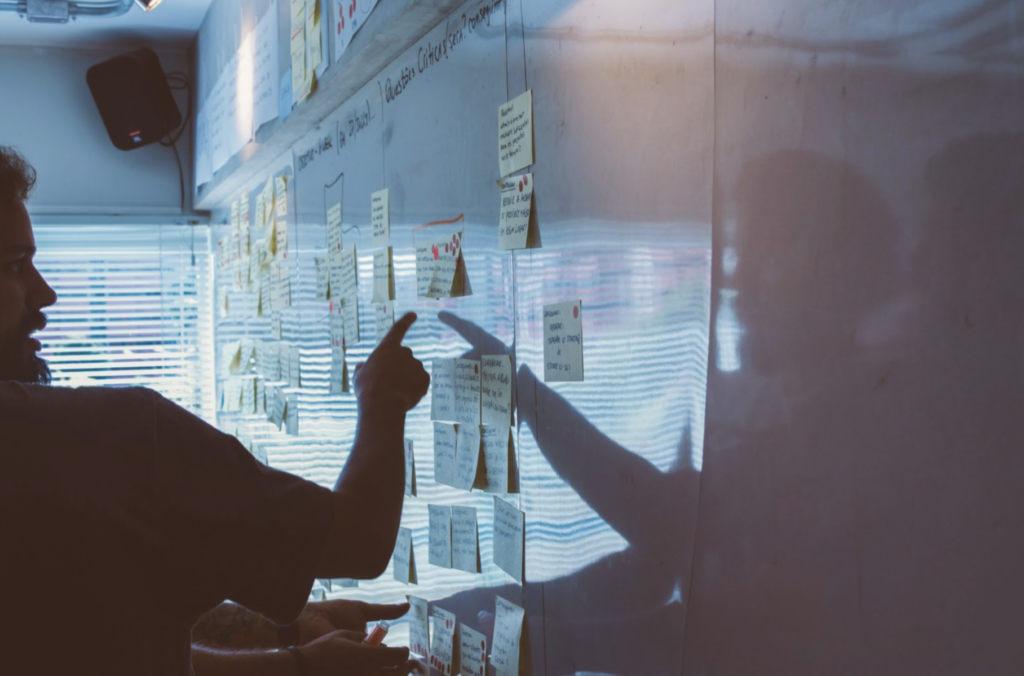 ---
In summary:
What is enterprise architecture?
Enterprise architecture (EA) is the global analysis of an enterprise's structure. This analysis highlights all elements of the enterprise and their relations between one another.
What is the goal of enterprise architecture?
Enterprise architecture (EA) allows to define how an enterprise can reach its current and future goals efficiently.
Is there an opposition between enterprise architecture and agility?
No, there isn't. Enterprise architecture (EA) and agility are not opposed concepts, quite the contrary. Many EA frameworks are now getting closer to agile frameworks.